Hail Damage Repair In Kenosha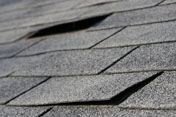 Little in life is as unpredictable as the weather. When it combines with one or more of nature's elements, weather can prove to be the formidable adversary that affects your home seasonally. Gale force winds, hard pelting rain, hail, and unyielding winters can increase the chances of damage to your home's exterior. Great Lakes Construction can repair these effects with proper home siding, roofing, and safeguarding unprotected areas on the outside of your home professionally.
Our professional team is trained in hail damage repair and home siding installation. We install aluminum, cedar, fiber cement, and vinyl siding to showcase your home with grandeur while giving it maximum curb appeal. Great Lakes Construction is the one home improvement resource you'll use for your exterior repairs, enhancements, and installations again and again.
The roofing we install is the highest grade in exterior improvements and repair. Asphalt roofing, cedar roofing, or slate roofing, Great Lakes Construction can repair or replace exterior coverings that protect against nature and lower the need unnecessary maintenance. We are licensed and insured and versed in reimagining your home into the envy of the neighborhood and into the house of your dreams. A single exterior improvement can increase the value of your home significantly. Find the best home siding and roofing opportunities with us at Great Lakes Construction serving Kenosha County and the greater Wisconsin area. Have your home improved to its optimum condition with Great Lakes Construction, experts in quality installation, home exterior servicing and repair. Get a quote for your repairs today!